Date: August 10th, 2019
Time: 10:00 a.m. – 12:00 noon
Where: The Canadian Wildlife Federation, 350 Michael Cowpland Drive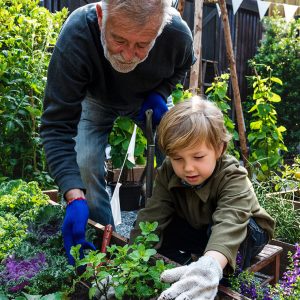 Cost is $15 (+ $1.50 processing fee); children free
REGISTER NOW
Are you curious about helping pollinators or attracting more birds to your garden? Come join CWF education specialist, Sarah Coulber, and horticultural technician, Eleni Scharf, for a wildlife-friendly gardening event to learn about this and much more!
This two hour event includes:
A guided tour around CWF's wildlife-friendly demonstration garden, where you will discover many of Canada's beautiful native plants and different features that support wildlife
A colourful slide presentation on how to make your outdoor space inviting for birds, butterflies and other important wildlife
The opportunity to learn how to use iNaturalist.ca, a popular citizen science tool that is helping scientists monitor populations of various species and can help you identify what is in your garden.
Time to ask questions if you wish to apply for Garden Habitat Certification.
Participants will receive CWF's new Wildlife-friendly Gardening Guide — a 20 page colour booklet to support you in making your garden more wildlife-friendly!