Date: June 1st, 2019
Time: 9:30 a.m. to 12:30 p.m.
Where: Fletcher Wildlife Garden Interpretive Centre. Volunteers will be on hand to show you where to park.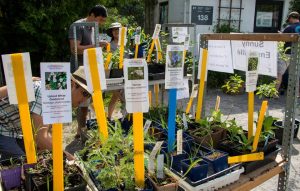 Help pollinators and butterflies, attract birds to your backyard. We'll show you which native plant species are favourites with wildlife at the FWG and which species will do well in your growing conditions. We have milkweeds for monarchs, asters to suit any garden location, goldenrods, blue-eyed grass, bergamot, beardtongue, a few native grass species, and hundreds of other wildflowers from our own garden.
Photo by John Davidson, June 2016