Date: June 15th, 2022
Time: 7 pm
Where: Online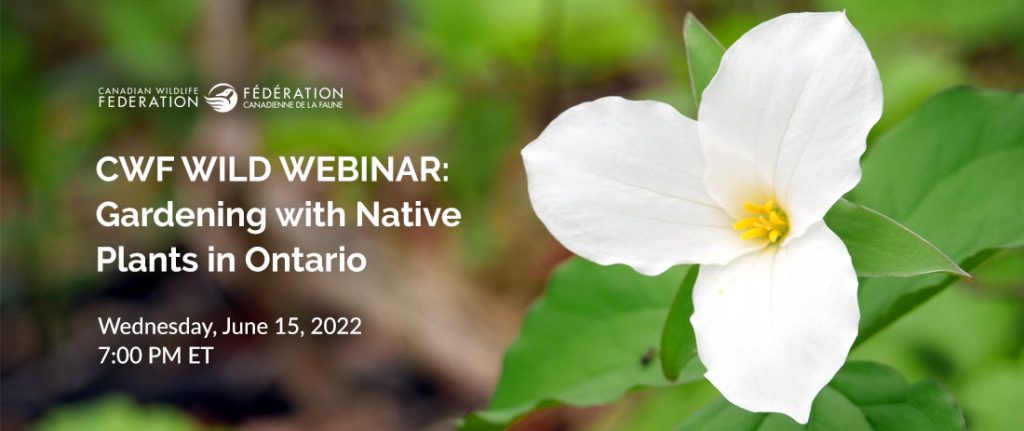 Join CWF for another in our native plant webinar series, Wednesday, June 15, this time with our special guest, Lorraine Johnson! Highly respected author and long time plant and ecology/sustainability expert, Lorraine will help you appreciate the world of Ontario's native plants. Discover their many benefits, versatility and how to weave them into your existing garden, to both delight the eye and support birds and beneficial insects alike. Lorraine has been a pioneer in encouraging Canadians to use their outdoor space as an opportunity to support the nature we both need and love. Her newest book, A Garden for the Rusty-patched Bumblebee — Creating Habitat for Native Pollinators, co-authored with Sheila Colla, is due in stores this June.
Please note that this webinar will NOT be recorded.