Date: April 21st, 2021
Time:
Where: Online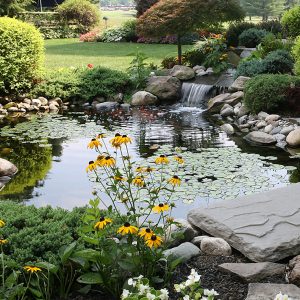 Free online course from the Canadian Wildlife Federation
WEEKLY: APRIL 21 TO MAY 19, 2021
Are you thinking of making your outdoor space wildlife-friendly but don't know how? If so, then you'll enjoy CWF's new online – and free – course to help you learn about the wildlife around your community and how to support them, all from the comfort of your home.
This five-week course is not restricted just to homeowners but for anyone with some outdoor space that they can shape to support Canada's local and migratory wildlife, including schools, businesses or community spaces.
This is a very simple course where you can watch the one or two pre-recorded weekly videos at your own leisure. There are also supporting links to explore for more information and a guide that you can read at your own pace, along with a checklist for assessing your property for what you have and to get ideas of what you'd like to include. Each week also includes suggested action ideas that are purely optional.
Our "Gardening for Wildlife" course will run from April 21 to May 19, 2021 with new videos and supporting resources uploaded each week.
Participants will have the option to chat amongst themselves in the "Discussion" area, to share ideas and stories or tips about their gardening efforts, if they wish. You can also upload photos of your gardening space and any wildlife visitors you have. A CWF moderator will be available for the 5 weeks of the course and you will have access to the materials until June 20, 2021.