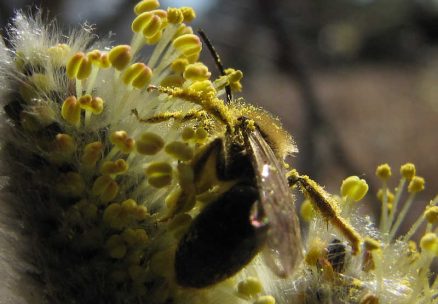 Andrena – or mining – bees
Written on: February 8th, 2018
by Sandy Garland Although Andrenid species are common, you may not have noticed these little gold bees. The hibernating adults emerge from underground tunnels in ...
- READ MORE -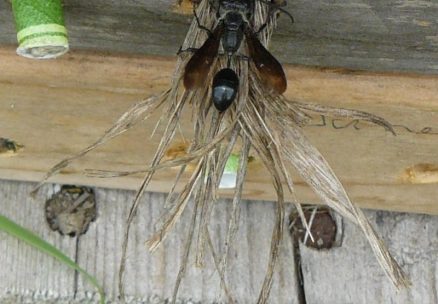 Grass-carrying Wasp (Isodontia mexicana)
Written on: January 11th, 2018
by Sandy Garland I love this species because it's so easy to identify, especially if it's building a nest. I was watching the insect hotel at the ...
- READ MORE -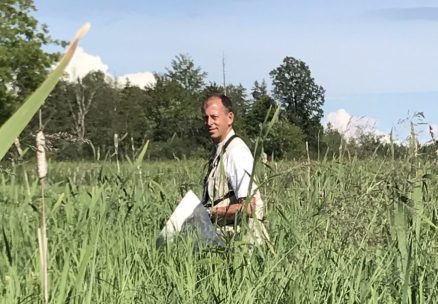 A silent work force
Written on: November 9th, 2017
by Sandy Garland Notes on a talk by Dr. Jeff Skevington, Agriculture and Agri-food Canada, 14 September 2017 Jeff started by showing us a number of newspaper and ...
- READ MORE -