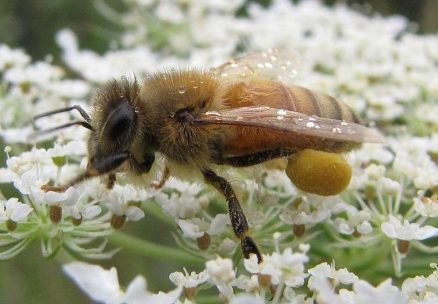 Honeybees and wild bees – problematic dynamics
Written on: February 9th, 2018
by Renate Sander-Regier Initiatives seeking to protect wild pollinators face many challenges – as well as many rewards. One of the most common challenges involves ...
- READ MORE -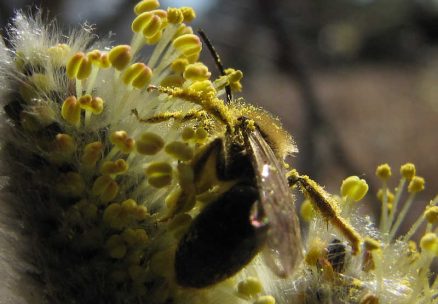 Andrena – or mining – bees
Written on: February 8th, 2018
by Sandy Garland Although Andrenid species are common, you may not have noticed these little gold bees. The hibernating adults emerge from underground tunnels in ...
- READ MORE -