by Alysha Riquier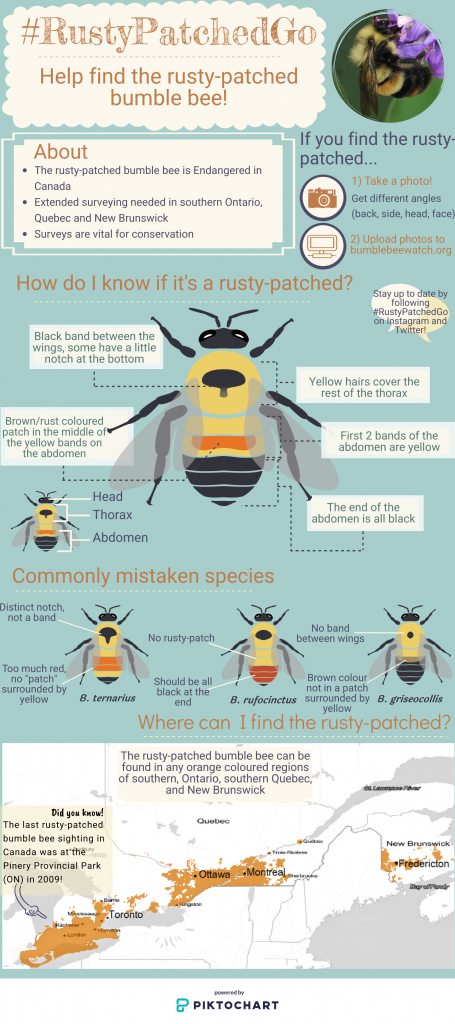 With fieldwork cancelled or pushed back for many this summer, community science became an important tool for submitting observations. Stay-at-home orders increased the popularity of many crowd-sourcing and community science efforts.
Community science is helping a project known as #RustyPatchedGo get data. This year, COSEWIC is reassessing the status of the endangered Rusty-patched Bumble Bee, which is one of the reasons Sheila Colla's Native Pollinator Research Lab is asking Canadians in southern New Brunswick, Ontario, and Quebec to help locate populations. The last known sightings of this bee in Canada were by Dr. Colla in 2005 and 2009, both in Pinery Provincial Park, Ontario.
To help with this project, photograph bumble bees and submit your sightings to BumbleBeeWatch.org (or use the app).
The infographic (right) shows the main identification features to look for when trying to find Rusty-patched Bumble Bees.
Help guide conservation policy and join the search for the rare and elusive bumble bee by joining the #RustyPatchedGo project!